Fun and Games

Activities For All

Marathon's gateway to the sea is also a gateway to fun! With so many activities included with your stay, you can take in the beautiful scenery and weather of the Florida Keys with some good old-fashioned games and activities.
Giant Chess
Put your chess skills on full display on our giant chess board! It's a battle of strategy and wits perfectly complemented with the serene backdrop of our marina.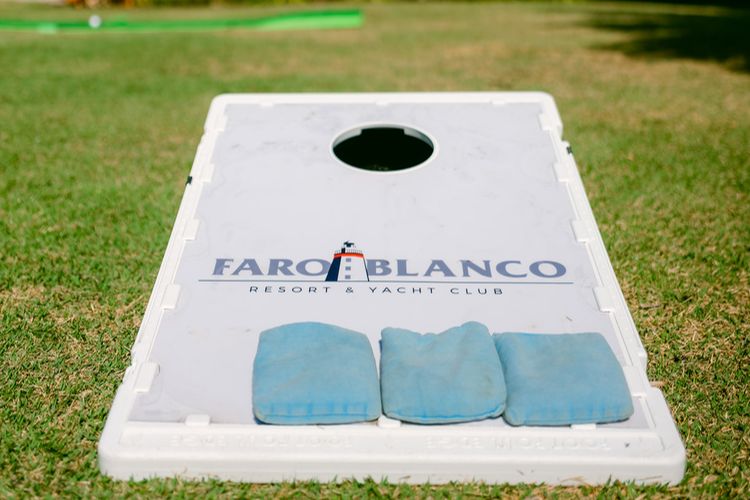 Cornhole
Come out to the lawn for a classic game of bean bag toss. With the right competitive spirit, your team will be baggin' and braggin' in no time.
Valentine's Day Menu
Sunday, February 14th, 2021 | 5pm-9pm
Sesame Ahi Tuna $15 Ahi tuna seared rare, rolled in sesame seeds, served with spicy red chili soy and wasabi Baby Iceberg Lettuce Salad $14 Head of baby iceberg filled with diced egg, blue cheese, smoked bacon, tomato, green onion, and layered with herbed mayonnaise and balsamic glaze Lump Crab Stuffed Yellowtail $36 Served with rice pilaf and asparagus, covered with creamy lemon sauce Surf & Turf - Petit Filet and Lobster Tail $39 Served with Yukon Gold sweet potato and Fontina au gratin, asparagus, and cabernet demi-glace White Chocolate & Raspberry Crème Brulee $10 Ladies receive a complimentary long-stemmed red rose Reservations are essential Call 305-434-9039 or find us on OpenTable